Exterior House Rendering is the process whereby an external wall covering, applied by hand and tools, is applied by a plasterer to protect the bricks or blocks from which the building is constructed from.
It is normally covered with paint or a wall coatings to protect the render surface from cracks or erosion.
If the exterior walls of your house are covered in render, good maintenance of the wall covering is required, to avoid the instances of cracking and the penetration of damp through the render and into the house.
House rendering explained in only a few minutes.
The render on the exterior part of a house is subject to weathering and erosion and if the house render coating is not protected with some form of wall covering, problems will start to appear over time, and if left unchecked, often get worse, and subsequently more expensive.
What is house Rendering?
Rendering is the process carried out by the never paint again teams whereby we cover the exterior wall surface either with a sand and cement, a lime based, or a synthetic resin based coloured render.
This gives the house protection, the level of such depends largely on what service you order from us. Normal sand and cement based render is applied by us, but we always protect the render with a protective weatherproof wall coating.
If your external walls are not rendered, chances are they will be "faced" with at least some form of weather protection, however rudimentary.
If your home is brick faced, unpainted, then the bricks that you can see from looking up at the walls, will have some form of glaze or covering applied during manufacture, which will give the house some protection.
This protection is under constant attack from the weather and after a few years the brick face becomes weathered and eroded and efflorescence can occur, where the minerals inside the brick start to seep outside.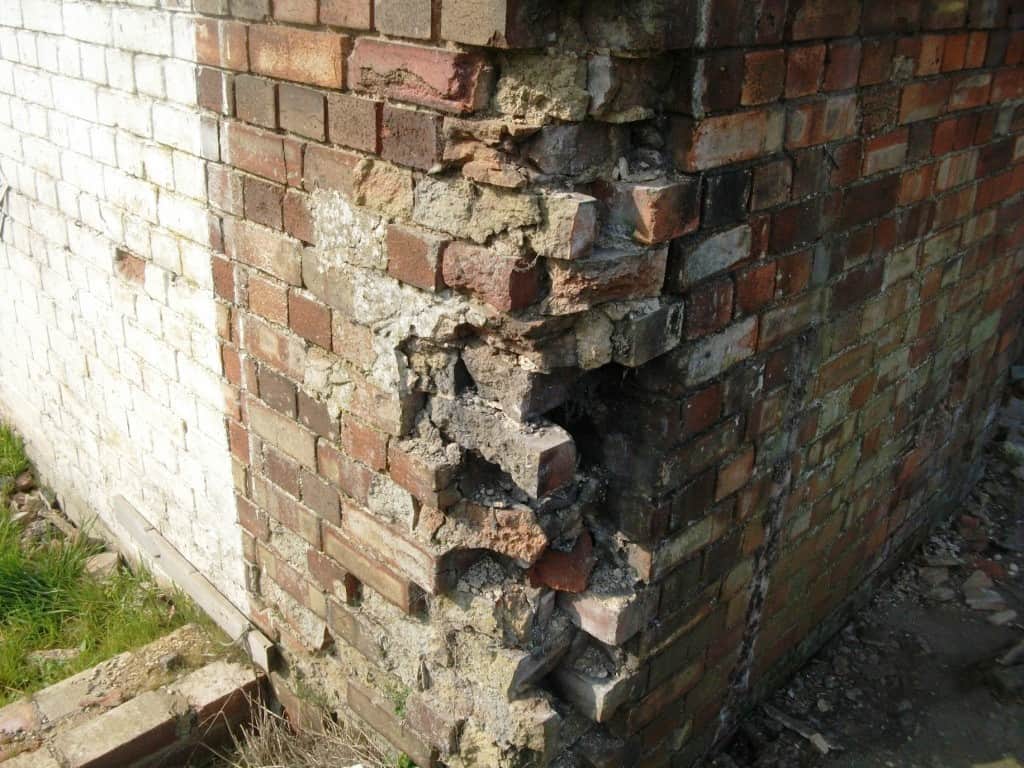 The mortar joints between the bricks can also fail, ultimately resulting in the square flat face of the brick crumbling away, ensuring potentially expensive repairs.
How much does rendering cost?
As far as costs are concerned, the price of rendering depends on a few factors:
The SIZE of the wall area to render
The current CONDITION of the wall to be rendered
ACCESS: A 3 bed semi in a quiet street is easier to render than a 5 story townhouse on a seafront.
WEATHER: Climatic conditions will also affect cost.
TIMESCALE: How long will the job take?
ARCHITECTURAL CONSIDERATIONS: Fancy mouldings take a long time to rebuild.
The TYPE of render used: Lime render, sand and cement render or coloured render all have different prices.
LISTED: If you own a listed building, careful consideration must be taken to the work and materials used, plus the paperwork and dealing with the local council takes time and money.
Small areas of render can also be repaired by us if we are painting your house. This is known as patch repair
Pebbledash render
This story is sadly true about pebbledash.
The wall covering was brought about early in the last century to give weather protection and a visual appearance to poor quality bricks and blocks that were being used to build houses during the building boom after world war 1 in the UK.
The covering of pebbles eventually fall out, leaving your walls prone to the weather.
If you have ever tried to Paint a pebbledash wall, you will know not only it is very hard work, but due to thin-ness of normal paint, and the heavy texture of a pebbledash, or a rough cast, wall, the job will always and without fail, look utterly rubbish.
Why waste your time?
Never paint again can spray apply a special exterior wall coating which is so thick and durable it covers unsightly pebbledash render walls, leaving your home with a lovely, clean and uniform finish across the entire house.
The benefits with re-rendering don't stop there.
Not only will the house be protected from adverse weather, it will have a lovely colour that will NOT fade, nor chip, crack or peel, and that is guaranteed for 20 years!
A Never paint again wall coating also stops all instances of damp coming into the house, so you are left with a dry, warm, and beautiful looking house, no matter how old it is, and completely free of having to pay anyone else to repair or paint it!
We can offer repairs to house render (as part of our wall coating work), and also full re-rendering of the house, with a choice of durable render coating finishes.
If you are interested in learning more, why not give us a call today?
We can be reached on FREEphone 0800 970 4928