This exterior house painting system is a durable and long life decorative external wall coating finish for the outside walls of your home. A long life, durable replacement for masonry painting. Your house can be painted at any time of year, even during winter, and a quotation is completely FREE!
Because it is resin-based, it doesn't fade, crack, chip or peel, it stops damp, condensation and mould, and requires no maintenance or repainting for over 20 years, giving outstanding value for money. 30% off normal prices until Dec. 24th 2020
Repairs are carried out to the walls
A long lasting durable paint finish
Since 1986, we have repaired and painted homes in most areas of England, Wales and Scotland.  We provide a complete exterior renovation for your property, and can repair and paint any type or size of building, at any time of year. We provide free estimates and can be contacted on 0800 970 4928 or you can email us.
COVID-19 UPDATE: We are your socially-distanced house painting company, ready and waiting to hear from you! We can deal with your enquiry via phone or video chat, and we CAN paint your house exterior safely and within government guidelines.
Our wall coating can be applied in temperatures as low as -5, meaning we can repair, weatherproof and protect the exterior of your house in any weather
Does your house suffer from these problems?
Cracked or hollow rendering, stucco, tyrolean or pebbledash?
Mouldy, green and dirty walls, mildew or condensation?
High home heating bills and cold internal walls?
Frequent exterior painting, costing you more money each time?
Penetrating damp, wet patches or stains on the wall?
Rough or uneven surfaces, giving the house a scruffy look?
Scars from previous alterations or bodged DIY?
Green mould growing on outside walls?
The benefits of our house painting system
No fading, chipping, cracking or peeling
Resists rain, snow, dirt, mould and pollution
Lowers your home heating bills, saving money.
A 20 year written guarantee
Conceals cracks, scruffy pebbledash and uneven walls.
Cures mould, condensation and penetrating damp.
Never fades, with beautiful shades, textures and colours.
Stops erosion, cracks, flaky paint, damp and mould.
Before an exterior wall coating…
After an exterior wall coating!
Over time, all types of exterior walls suffer from deterioration, erosion, flaking paint, damp and cracking render. Does that sound like your house?
Never Paint Again wall coatings cure all problems and leave your property with a beautiful maintenance-free finish. We enhance the value of your home with this miracle wall paint, whilst providing full weather protection, guaranteed.
Your house exterior will be maintenance free!
This amazing masonry wall coating lasts up to 25 years, with any defects or repairs carried out for free as part of the process.
These would commonly include replacement of rendering, crack repairs and minor alterations.
Our system is a high quality house painting job, but with a difference. After our work is completed, your house will be maintenance free for a generation. This system is not available in stores and your local house painter and decorator cannot offer it.
A full programme of repairs is carried out
A complete house painting service
Never Paint Again wall coatings will not flake, peel, fade, chip or crack.
We have the skills to cure damp, hollow render, scruffy pebbledash, and any problem your home may suffer from.
Our super hydrophobic exterior wall coatings are custom made for your house according to specifications agreed with your local agent.
We can paint your home in any colour, with a range of durable finishes to choose from; smooth, fine, medium or coarse textured.
Most jobs take less than a week and no mess is made, or left behind, afterwards.
All staff are well trained and fully insured. Dependable, trustworthy and reliable.
You won't need to paint again for 20 years
Several high performance finishes available: smooth, fine or coarse texture. Ultra flexible!
Smooth matte finish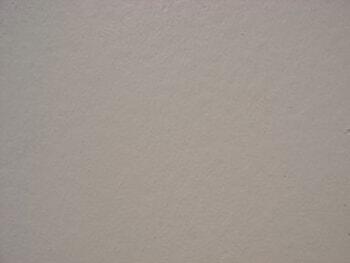 Fine grade texture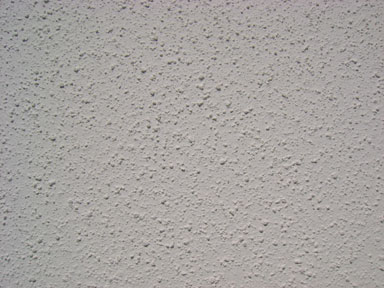 Coarse texture
Are wall coatings different from normal paint?
Yes and no. Wall coatings are a generic name for custom made high performance external masonry coatings which replace normal house paint and have a much higher level of weather resistance, damp resistance and of course the ability to not fade or crack.
Natural resins and minerals including polymers and pliolite are carefully blended in the factory to produce a super long lasting paint finish for the home, one which lasts upwards of 20 years and more.
It is applied by specialist teams using spraying equipment from the USA. The present condition of your home is irrelevant: we can fix any problem your home may have!
The 8 stage application process
1. The walls of your house are checked for defects
2. All defects fixed, such as hollow render or cracks
3. House is powerwashed with added fungicide
4. House is masked up and dustsheets laid down
5. Brick or pebbledash get a bonded cement primer
6. All wall types then get a primer coat applied
7. We spray apply a thick coating of Wethertex
8. Remove masking and clean the site
And that's it. Your home is fully protected and looking great, with a guarantee that for the next 20 years you will not have to paint again.
Price match! We guarantee to beat any like-for-like quotation from any competitor.
The most advanced exterior wall coating system available in the UK can be installed on your home in less than a week, at any time of year, by our own factory-trained installation teams.
This revolutionary textured masonry paint product is what your house really needs. With it's microporous technology, it acts as a breathable, flexible "skin" across the whole of the exterior of your home.
Technical specification relating to this product can be found in NBS Section M20 Rendering, BS 5262 Code of Practice for External Rendering and BS 8000-10.
It hides scars and blemishes on the wall, whilst providing a seamless and weatherproof protective paint finish. Guaranteed for 20 years never to crack, fade, chip or peel, plus it stops penetrating damp.
The system is available in all areas of England, Wales and Scotland via our authorised dealer network, and a quote to have your house painted is free and with no obligation to buy.
Contact us for a FREE home survey and quote