By far the best home improvement you can ever make is an improvement to the outside of your house.
It not only creates immediate impact and that "kerb appeal" estate agents salivate over, but there are so many external improvements available for you, no matter what your budget.
Some will have a small impact, some a big impact, and some would be hard to spot at all.
Any improvement and remodelling work done to the exterior must, however, be carried out sympathetically, using the correct materials and tools, and carried out within your own personal budget.
The best home improvement you can ever make, as far as remodelling or a makeover is concerned, is an improvement to the outside of your house, but what exactly?
Different ideas for a home exterior makeover within your own budget.
Thanks to our country's varied and diverse housing stock, there are plenty of ways to improve, remodel or change the exterior of your house. Even changing the colour of the house can make a huge difference.
Some are major improvements, for example adding an extension of some sort, or some improvements can be less dramatic, such as having new windows installed, or a brand new garden path or driveway.
The expected benefit of carrying out this work must be weighed carefully against the amount of time and money it will take to carry out an exterior house makeover.
Obviously more major remodelling or changes (for example an extension) will mean more financial outlay, but in many cases, spending money on improving your property in a major way, can turn into an investment in your largest asset rather than a waste of money.
This means instead of throwing money away, that 10 grand outlay could add 20 grand onto the value of your house.
An article by idealhome.co.uk recently suggested that by far the best return on investment with an exterior home improvement was a garage conversion, which they said could put an extra 15% on the value of your house.
Of course for Victorian homes which don't have garages, we need to look at other ideas.
What are the reasons for exterior home improvements?
Why should you change the exterior of your house?
A house isn't just a pile of bricks arranged in a certain fashion, with a roof on top.
Whilst probably a fair few people do just look upon their house as just "somewhere to live", (it beats living on the street anyway), but for most of us, our house is our home. Our place of security and warmth, and where our family can be safe.
Putting aside the practical reasons why we live in houses, for many people the appearance of their home is also very important. Not just a case of keeping up with the neighbours, but looking after the property and engendering a sense of pride brings a sense of enjoyment to many.
From a more practical point of view, this also means that people who take pride in the outside of their house, and their gardens too, reap benefits in not only maintaining or increasing its value, but it means living in a home that is free of damp, flaky paint or rotten windows.
Let's also be frank here, some people view a house purely from a financial investment viewpoint, but it is in their interest to protect that investment by keeping it in good order.
A well carried out makeover can also increase the value of their investment, meaning it is money well spent.
In addition, some people would have decided to sell up and move, so getting the exterior looking good will make the house easier to sell.
Here are some exterior makeover ideas for your home.
The UK has a very diverse housing stock encompassing homes of all ages, and all shapes and sizes.
Whilst some people prefer living in a more modern home, others are attracted to the prospect of living in something much older.
I myself live in a property that was built in 1883 although I have previously lived in modern homes.
My own preference is the old rather than the new, old houses just seem to be better quality than modern ones.
The type, and scope, of home improvements that can be made to a modern home is often less than an older property. This could be due to changes in more efficient building methods and more durable materials used today that were not available many years ago.
The quality of house bricks on modern homes is arguably far better than in the Victorian times.
This is why many older homes are rendered or pebbledashed outside, because that type of exterior wall surface covering was created to cover poor quality brickwork.
Modern homes have less prospective home improvements available to them than older houses

With modern homes (1960's onward) there is only so much you can do to them as they were not really designed to be chopped and changed at will.
A modern home can benefit from window replacement, better insulation, a fresh coat of paint, or a garden redesign, but not a great deal more.
A rough guide price to replacing your windows would be to budget for around £600 a window, however get a few quotes as the prices can vary wildly.
Some modern homes can be extended but garage conversions aside, in most recent homes, extending upwards into the loft is probably the only way to increase the size of a small modern house.
Changing the UPVC on a modern home can have a profound effect if done correctly.
You can, for example, change white upvc for another, more suitable colour, or change from square profile to the more traditional round profile pipes and gutters. This sort of work is not that expensive.
Modern homes can have a new paint job, or a garden makeover but in the main, any home improvement likely to be done to a newer property would be INTERIOR home improvements, which could include:
Internal redecorating or remodelling, such as knocking down walls to create a more open plan feel.
Changing carpets or removing them completely in favour of vinyl flooring.
Having a new kitchen, a remodelled or an extra bathroom installed
Having new or improved insulation (although avoid cavity wall insulation)
Creating an en-suite bathroom by partitioning a large bedroom.
Converting a small room to a home office, laundry room or study.
In fact the only exterior home improvement on a modern house that would significantly increase it's value is to add a new floor, which a bungalow is ideal for that purpose.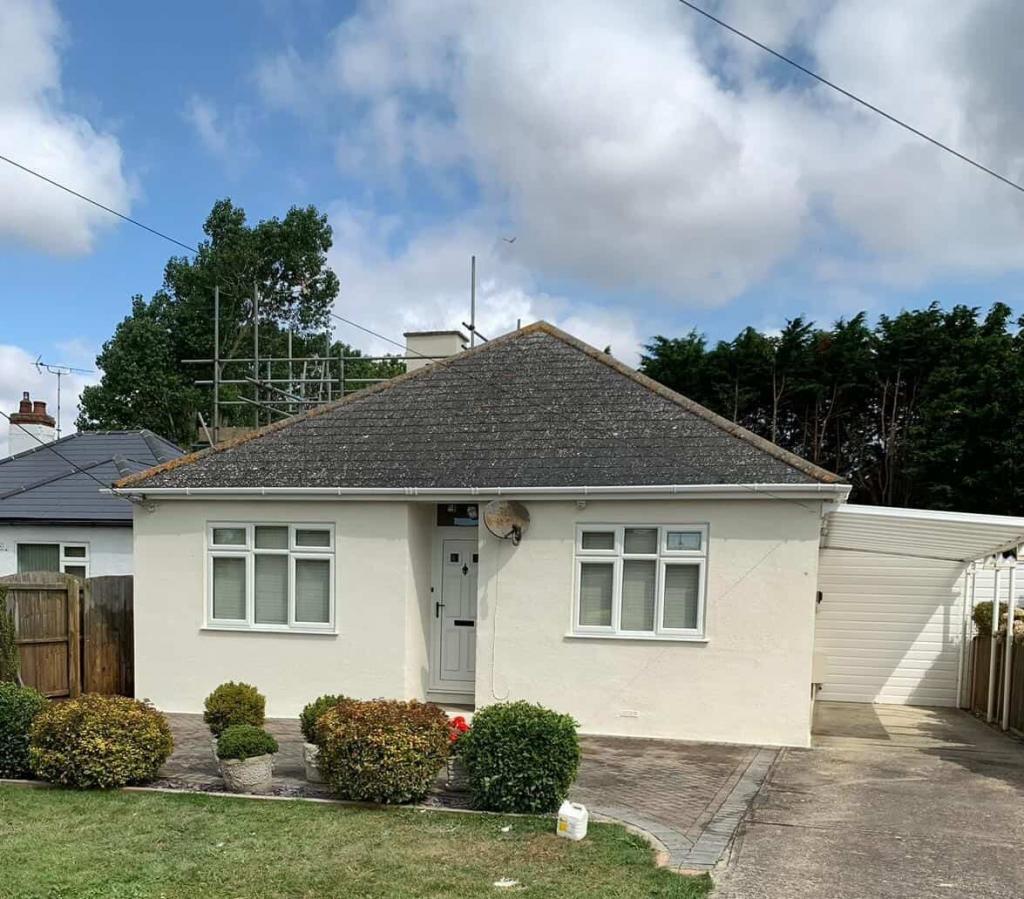 Bungalows, single story houses, are ripe for conversion and improvement especially as many are on large plots, although in a residential area full of bungalows there could be local planning orders banning this type of work.
It really depends on where the bungalow is located, and how open minded the local council are.
Depending on the floor plan of your bungalow, adding a floor above could cost anything up to £50,000 but you would expect to make back at least that and another £25,000 on the value of the house.
A slightly cheaper way to extend a bungalow upwards depends on the pitch of the roof and the size of the loft space. If adequate then you can extend upwards and install Velux® roof windows, or even a dormer window.
Improving an older home. What can you do, and what can't you do?
If you are chomping at the bit to get stuck in to some serious exterior makeover work, an older home will give you more bang for your buck than a new one.
Victorian homes, for example, are much bigger and in some cases lend themselves to being extended if they are on a large plot.
Many older houses also have an un-used basement or cellar meaning a whole new floor can be added to the property underneath, vastly increasing the property's overall size.
However many cellars have low ceilings as they were only designed for storage and/or to allow air to circulate under the floorboards.
So unless you are a vertically challenged family, there would be expense, hassle and a lot of mess in digging the floor out and making it lower, plus re-wiring, ventilation, insulation and so on.

Of course when we consider improvements to older homes, there can be restrictions on what you are able to do, especially if the house is in a conservation area such as my own home.
We have restrictive covenants on what colour we can paint the outside, restrictions on extending, restrictions on what type of windows we can have, and so on.
My local council gives the following advice about work on your home is a conservation area
If you live in or run a business from a property in a conservation area you may need permission from the Council before making alterations such as cladding, inserting windows, installing satellite dishes and solar panels, adding conservatories or other extensions, laying paving or building walls.

Demolition or substantial demolition of a building within a conservation area will usually require permission from the Council.
Source: Plymouth.gov.uk
Listed buildings also present a whole host of challenges and if you plan on improving a listed building, your first point of contact should be your local council who could advise you if your proposed re-model or improvement is actually allowed and within the law.
Ideal home improvements for the older type of house.
There are a fair few things that can be done to improve an older house.
When I say older, we are generalising, but for brevity, referring to anything built before the end of the 2nd world war.
As we mentioned earlier, extensions are fairly limited with older homes but they are possible, however in most cases, they often need to have a minimal effect on the appearance of the house, or be designed to blend perfectly with the old and the new.
Some major improvements to older houses do require planning permission, so if you fancy doing something major to your home, its best to speak to your council beforehand, as we mentioned above.
Not all works require planning permission, for example if you have old sheds or outbuildings at the rear or side of a Victorian house, they can usually be demolished without needing permission.
With some Victorian homes, they have back lanes, often cobbled, and many people opt to knock down the boundary wall and replace with a garage, in fact its the only place in most older homes that you can build such a thing and get away with it.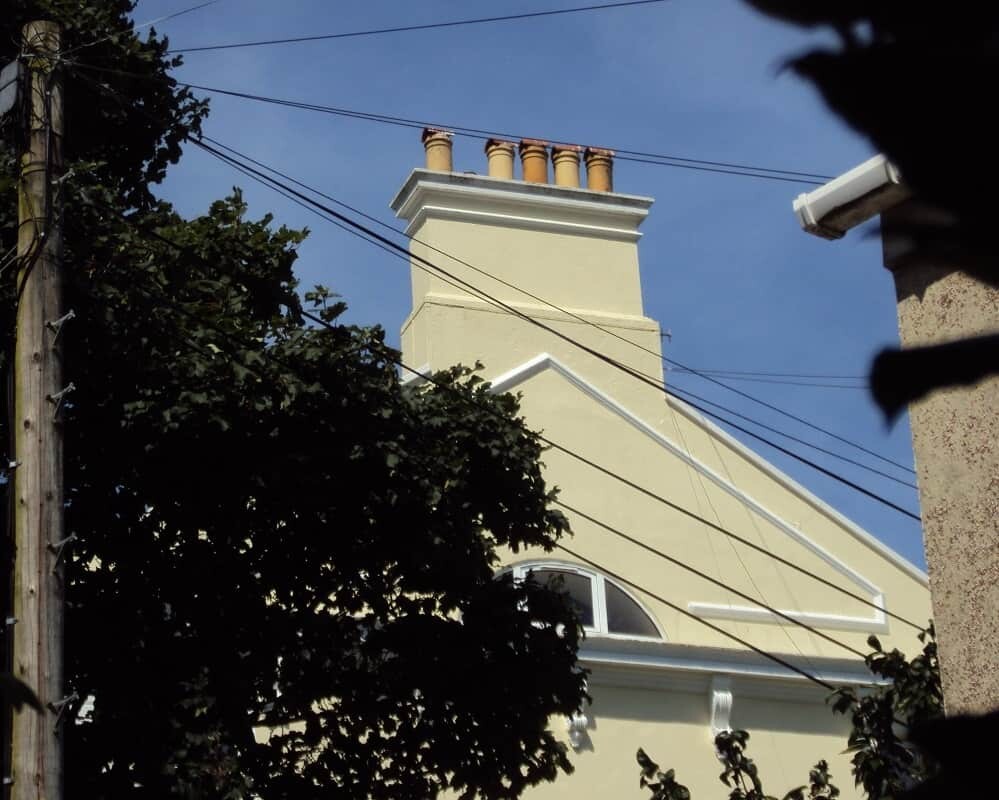 Improving an older house externally can take also the form of removing bad improvements carried out in years ago by a previous owner.
A good example of this would be the removal of stone cladding which is awful, let's be honest, and was a fad in the 70's and 80's, along with shell suits, Radio rentals, Morecambe and Wise, and other tasteful additions to our lives.
Pebbledash is another exterior wall finish that divides opinion and removal is at best tricky, and could harm the bricks underneath if the pebbledash is still firmly adhered to the wall.
Pebbledash is something that can be painted to dramatically change the look of a house, but painting in the conventional way with a brush or roller is not recommended.
To change the appearance of a pebbledashed house, spray applied wall coatings are the tried and tested method. They are not harmful to the pebbledashed wall as the system does not require forced removal, it goes straight over the top, plus it comes with a 20 year guarantee.
Prices for an exterior wall coating start from around £3,000 but in most cases, you would get that investment back twice over on a rise in value of your property.
If your exterior home makeover this year involves outside painting, then a colour change can be just what is needed, however don't fall for the latest trend or fashion, choose a classic paint colour, something not offensive to look at, and something that will stand the test of time.
If after painting your house, people walking by, point at it and laugh, perhaps you may have chosen the wrong colour?

A good example of using a neutral colour is this house above, a 1930's semi in Merseyside which we renovated and painted in a neutral but vibrant colour. It certainly now looks the smartest in the street.
The customer contrasted the wall painting work we did with new windows but in a soft brown tone, complementing the wall colour perfectly.
This complete exterior home makeover, walls, doors and windows, was around £10,000 in total, but this actually put around £14,000 on the value of the house, so our client was up 4 grand on the deal!
Can cladding be used on older homes?
Another exterior home refurbishment that makes a dramatic difference to the walls would be modern UPVC or composite cladding.
However this is often suited to more modern houses than older ones, and post-"Grenfell"  (RIP) you need to make damn sure the cladding you choose is fire retardant and non combustible.
Timber cladding can also be bought, but again, this is generally for newer houses.

As we mentioned above, generally no, however it is often possible to use hung slates or tiles affixed to the walls via wooden battens, which is a system that has been in use for centuries.
This is often referred to as "Vertically hung tiles" and if used wisely, can add acres of charm to a house.
Rendering the outside is also an option on some homes where the exterior wall surface is currently faced with brick, although this can be a major change to a house and should be thought out carefully.
Once again in the case of listed and historic buildings, this usually would not be accepted as it would be a major change to the appearance of a house.
Saying that many older homes have lime render, a more traditional form of exterior wall surface covering.
In some cases this has been allowed on stone or brick homes of historical interest where erosion has weathered the wall so badly that lime render is the only thing that will stop it crumbing into a heap on the floor.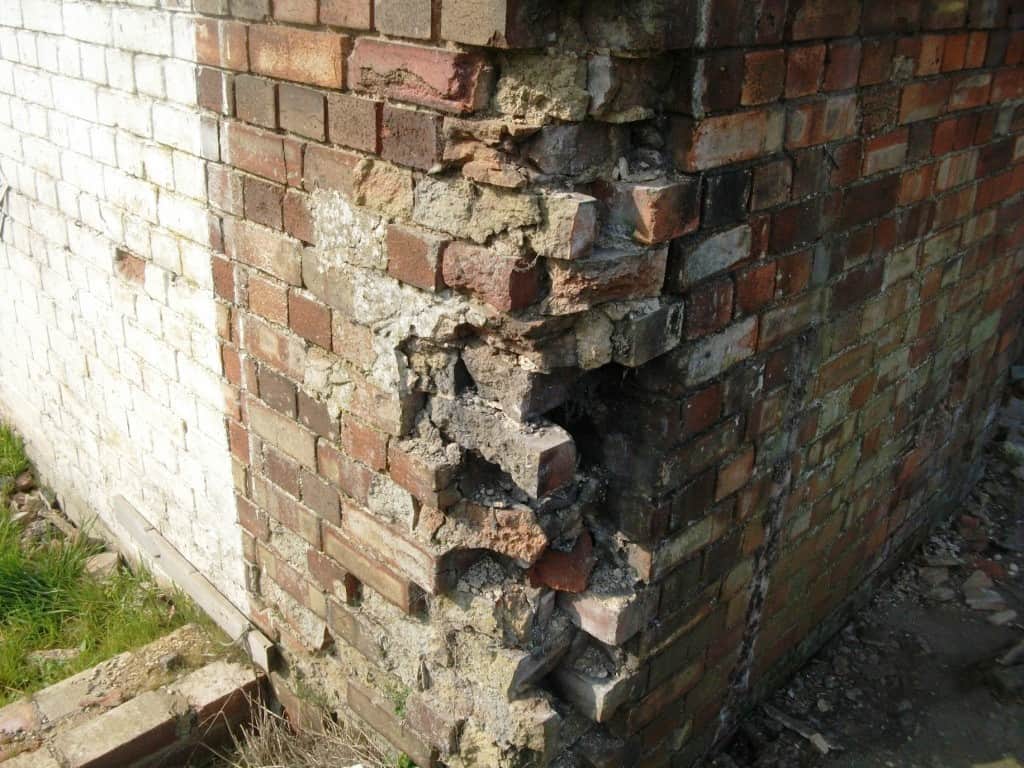 Changing the roof could be unnecessary but new tiles are an option.
Most roof structures on houses are built to last a lifetime so it would be an unusual move to replace the roof as an exterior improvement. An exception to the rule would be after a long term problem with dry rot damage in roof joists and rafters, or if extending upwards.
However if the house is old but was once re-roofed with unsuitable modern tiles, removing these and adding slates can really rescue a neglected older home and bring its charm and character back to how it should be.
The cost of changing your roof tiles is expected to be around £40 (50 euros) per square metre.
Replacing your front door is a simple task but can make a huge difference, after all, if you stand outside any house in any street, in any town, where do your eyes first gaze?
Yes, upon the front door, the entrance to the house, so it's worth at least giving it a fresh coat of paint, or maybe a new door in a style that fits better with the overlook of its surroundings?
A coat of paint for a front door would cost you about £20. (You could also replace the metal work on the door, with a new letterbox and door handle for about £20 or £30 quid).
Replacing the door itself would cost anything from around £500 for a plastic one, to around £2,000 for a quality hardwood door, but this could be a wise investment if your present front door is cheap and nasty or in poor condition.
You can also pay attention to your porch, if you have one. If Not. Get one.

If you have a porch but it's not in keeping with the rest of the house then you can either knock it down or replace it with something better.
This is another way to dramatically improve the outside of your house at a relatively low cost.
Installing a porch to the front of your property will afford some character to a featureless front wall. It can also provide a bit of extra internal space if it's large enough, plus you can put storage in their too, even if its just shoes, it's better than in the hallway.
Also if your house has no hallway and you walk straight into the front room, a porch can make a handy buffer zone, plus it will stop cold from coming through the front door.
The takeaways from all of this.
First off I would like to thank you for reaching the end of this article and for putting up with some of the stuff I write!
Most of us take pride in where we live and an investment in the home is more often than not a financially sound one, adding value to your house by adding the right additions or improvements.
This isn't just a case of "keeping up with the Joneses" it's the sensible way to safeguard your most valuable asset, your house.
An exterior home makeover can be a cheap but effective way of sprucing up the front, or for a larger outlay, it can completely transform the property into a new house but at the same address!
How to get a quote for an exterior home makeover
If after reading this you would like to speak to an expert about the cost of having your home exterior renovated and painted, then please call us on (0800) 970 4928 or contact via email for a free house painting quote.
I hope that you have gained some knowledge and insights by taking the time to read this today and I would hope that you can return the favour in a small way by SHARING this article on your social media. Thanks again. From Alex. (The Editor)