We bring you some easy to understand top tips on preparing your house for sale, getting the best selling price for your home, and offers some expert advice how to market it effectively to potential buyers in a difficult economic time.
So you want to sell your house? Are you ready to put it on the market? More importantly, is the house itself ready to sell?
In today's tough financial climate, the credit squeeze and the lack of available finance, for some people, the notion of finding a buyer for their home seems as difficult as climbing the highest mountain.
We've put together some great tips, based on real experience, on how you really can get sell your house or apartment quickly, but it takes time and effort on your part, so if you are prepared, let's proceed!
Before we start, it is important in the first instance to be realistic and open to advice, although be careful whose advice you take of course, but remember that the boom years of the late 90's and early noughties are long gone.
It's not unheard of to hear of estate agents and realtors in both the UK and the USA, cursing lazy vendors for not making the effort to prepare a property for sale and then the homeowner phoning the estate agent and wonder why they have had no viewings!
This is going to take some effort on your part, so here we go with my five top tips to sell your property quickly.
One: Advertise your home at the RIGHT PRICE.
It goes without saying that people always like a bargain, but you have to be realistic about what you will eventually get, and be flexible to offers if you get any!
Turn down too many offers and people will soon lose interest and go elsewhere.

It goes without saying that sellers want the best price they can get, but in a lacklustre market, if you don't "move" on your price, you could be sat there in the same house a year later.
This would have a knock-on negative effect as maybe the house you wanted to buy, after selling yours, would have already been snapped up by someone else and then you have lost your place in "the chain".
This means you may have to endure the hassle and upheaval of renting somewhere temporarily while you look for another house to buy.
Do some easy to do research into current asking prices.
This can be done by contacting the land registry or by scouring local estate agents websites to see similar houses in your area and what they sold for.
If they all sold for around £200,000, market yours for £195,000. OK, you lose out on 5 grand, but the price will attract people to go and view your home.
USE YOUR HEAD!
Two: Get to know exactly WHO is likely to purchase your house.
This is another great way to save yourself a lot of time and upset.
When anyone, or any company, is in the business of selling something, be it a house, or a "widget", much time and effort is spent beforehand on researching exactly WHO is likely to buy their product.
A company who make meat pies won't be advertising in the Vegan weekly, nor would a record company marketing the latest heavy metal album take out a full page advert in the SAGA magazine, so it's important if you want a rapid sale, to know who you are going to sell to.
When marketing a property, it is of vital importance to know who is likely to buy your home and some simple common sense is often all it takes to get that flat or house onto the market, in front of the right people, and that phone ringing with requests for viewings.
If you are selling a swish city centre apartment, target young professionals, but when selling a chocolate box cottage in a village in Devon, target retired or semi retired people.
If you can find a good and proactive estate agent, talk to him or her about how you can best target these potential buyers and get your realtor working for their money!
Three: Make that first impression, the BEST impression of your home.
When people are looking to buy a house, in many cases, the decision in their minds is made AS SOON AS they arrive at the front of the property so it is in your very best interest to make that impression as good as possible.

The steps you can take to do this need not cost a lot of money and if done correctly, can not only help in selling the place quicker, you could also end up getting a higher asking price!
Make sure the exterior, especially the front, is clean and tidy, and that includes the garden and driveway too.
Paint the front door, clean all paths, steps, clean grime and fingerprints from the doorbell, clear away any kids toys, and here's a great little tip I picked up from a multi million dollar realtor in Florida, USA,
…….park your car elsewhere if possible as that potential buyer will be imagining what his or her car looks like on that driveway!
If the house has any issues or defects with it such as cracks, damp, dirty walls, missing roof tiles, cracked gutters, or anything like that then get them fixed before you start inviting people around to see the house.
In addition, if the house needs a coat of paint then, then consider getting the outside of the house painted, or even just the front if you are on a budget, it really does work, ask any estate agent.
Four: Clean and de-clutter your home
There exists a "Graveyard", metaphorically speaking, of houses on the market in many different countries that have been on the market for so long, all estate agents have given up hope of selling it.
These are properties where no viewers or offers are forthcoming and the atmosphere in the house is either of doom and gloom, or of damp and smelly curtains.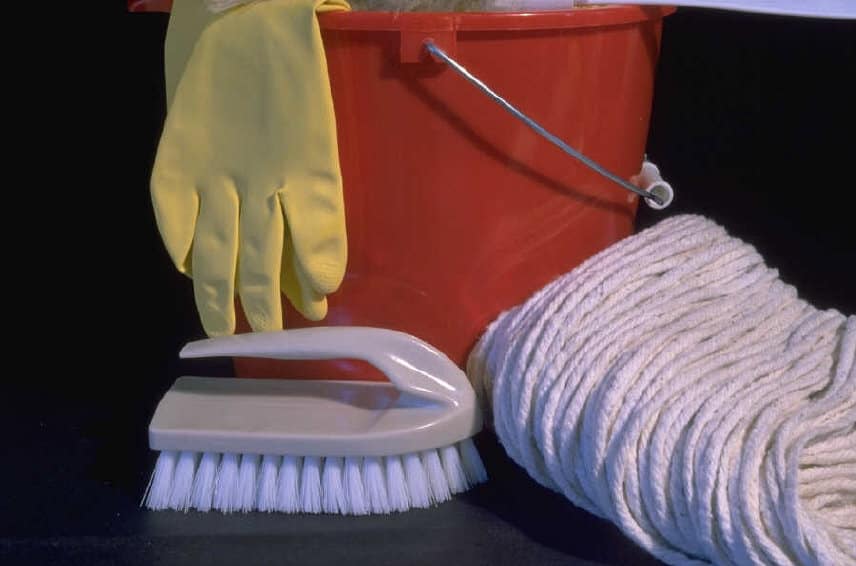 We asked property guru and international estate agent Graham Hunt what he thought was his absolute TOP TIP in getting a house sold and he said…
"Minimalism; Otherwise known as de-clutter. The more the feeling of space you can give the better the buyers will feel. The kitchen and bathroom are the two most important rooms so therefore put a lot of effort into them make sure they are spotless."

Property expert Graham Hunt

Graham also pointed out the visual element of selling your home in adverts and noted that many estate agents take very poor photos which does not present the property in it's best light to potential buyers.

"Make sure that the photos are good and well lit Remember that the initial views of the photos on the Internet will create the interest of the clients

 Try to make sure that there are at least three walls in every photo. Do this using panoramic photos. this is especially good if you have an iPhone"
The house you are trying to sell should be very clean and tidy, should not smell of damp, fried food or animals, and should be clutter free too.
Even if it means boxing up much of your possessions and putting them into the garage, DO IT!
If you want to sell your house quickly, not only do you need to present it in a neutral and de-personalised way, in packing some of your stuff away, that is LESS you have to do when you sell it after taking my advice because you now have LESS work to do once it is sold!
Five: Maximise the amount of space and available bedrooms.
Houses, remember, are largely defined by their number of bedrooms, which correlates in most cases, with the amount of money you can expect to get for it on the open market.
If you use a "box room" or the smallest bedroom as an office, then STOP!
Take all the office stuff out and get a bed in there, even if you haven't got one, look in the classified ads in your local paper, or on eBay, and find a cheap bed and mattress and put it in the room.
So your 3 bed semi which you could expect maybe £150,000 for, suddenly becomes a 4 bed semi, on the market for £160,000!
Even if the potential buyer has no intention of using a small room as a bedroom, he or she may be imagining this "useful and bright little room" as THEIR office or study, so a bit of psychology goes a long way in this case.
So there we are, my five top tips, collated from years in the property industry and hopefully presented to you in an honest, easy to follow and easy to implement fashion.
None of the above tips should cost you a lot of money either, but if you follow them, you stand a darn site better chance of selling your home quickly, and for the price that you want!