It's difficult to know which company to trust when looking for a reputable firm to paint the outside of your house, but what if we told you that NPA  has its origins in East Kent and we bring the local knowledge to you and your house!
In the mean time, Thank you for visiting our website.
We are suppliers and installers of external wall finishes and weather-proof exterior wall coatings and have been delivering these services since 1986!
We work nationally, although we LOVE going back to our roots.
Who are we and what's the east Kent connection?
Apart from the fact that the person who wrote what you are now reading (!) was born in Dover hospital and is from Deal himself, as you can see from the photo below, that's my late dad, Clive Bell, outside Deal Bus depot in the 1960's, who also worked at betteshanger colliery.
Bus Registration WFN 835 a Leyland AEC double Decker. 1960's, South Street, Deal, Kent.
All our family are from Deal and Walmer (Bell, Hooker and Reid families) and, moving forwards a generation, our company has done a lot of stunning exterior home makeovers using our wall coatings, all around east Kent and beyond.
And for the bus enthusiasts, here's a photo of that same bus, my dad's old vehicle, taken in the late 1980's: WFN 835. The vehicle was scrapped in the late 1980's

People trust us, because they KNOW us.
On to work matters…..
We are a specialist team of very skilled and experienced professionals providing products and services for external surface wall rendering and repair, damp proofing, masonry painting, external wall covering contractors and general and specialised builders.
We have painted quite a few houses across the Dover area, including Capel Le Ferne, Sandwich, Deal and Walmer, and we are just as reliable as the famous time ball we all know and recognise (see below).

Wall coatings services in Deal, Dover and Sandwich
We repair, paint and revitalise all sorts of home and commercial exteriors in Kent and spray apply a unique high end exterior paint covering solution to exterior walls which will last for for as long as 25 years!
We can provide local service and local knowledge from people who actually come from the area, not people "bussed in" from up country!
So what do we do to houses?
We supply and install Exterior wall coating products, working with most advanced long life weatherproof coatings, in a wide selection of finishes together with colours that will work with all types exterior wall surface types!
Our own exterior wall coating products are GUARANTEED for 20 years never to fade, chip, fracture, peel off or even crumble.
Our external wall finishes are a good deal more complex when compared with customary house painting techniques and in comparison to what other painters and decorators in Kent can offer, which to be honest, isn't much.
Well the good news is, just about any kind of exterior wall surface can be treated and protected with our unique wall coating solution.
To demonstrate it we have a very good selection of case studies and recommendations of the previous work that we have successfully completed by our team of highly experienced professionals.
Our professional, no-nonsense company has thousands of satisfied customers from across the UK who are only too pleased to supply glowing testimonies of the technical expertise and the exceptional service they were given.
A great Damp Proofing Deal. In Deal.
Our exterior wall coatings cure damp AND they can seriously cut your heating bills if your home suffers from the cold wind coming down from the North Sea.
Unattended, damp can easily spread out and eventually result in your foundation walls and the surrounding decor rotting normally resulting in serious structural damage.
Immediately following treatment, a very effective (and cost effective) process to completely avoid the condition of damp is to apply a GUARANTEED exterior wall coating provided by Never Paint Again.
Rendering is also available in Deal, Dover, Sandwich and Folkestone
Never Paint Again are experienced professionals in the restoring and the renewal of exterior wall rendering and defending your property for many years using our special exterior wall coating products and services.
We can repair or replenish nearly any variety of render or pebbledash so kindly get in touch right now to receive a without charge no obligation estimate.
NPA offer coloured through render and thermally insulated render, as well as a range of coatings to protect render.
We supply and install top quality weatherproof wall coatings!
Our guaranteed masonry painting products and services are a hard-wearing, extremely versatile plastic resin based wall coatings which establish a durable, water-resistant coating suited to exterior brickwork wall applications.
Generated to be really easy to maintain, the product incorporates an Anti-microbial solution which fights the increase of unsightly mould & mildew on its own surface area and thus maintaining a brilliant, really clean visual appeal through the duration of its life.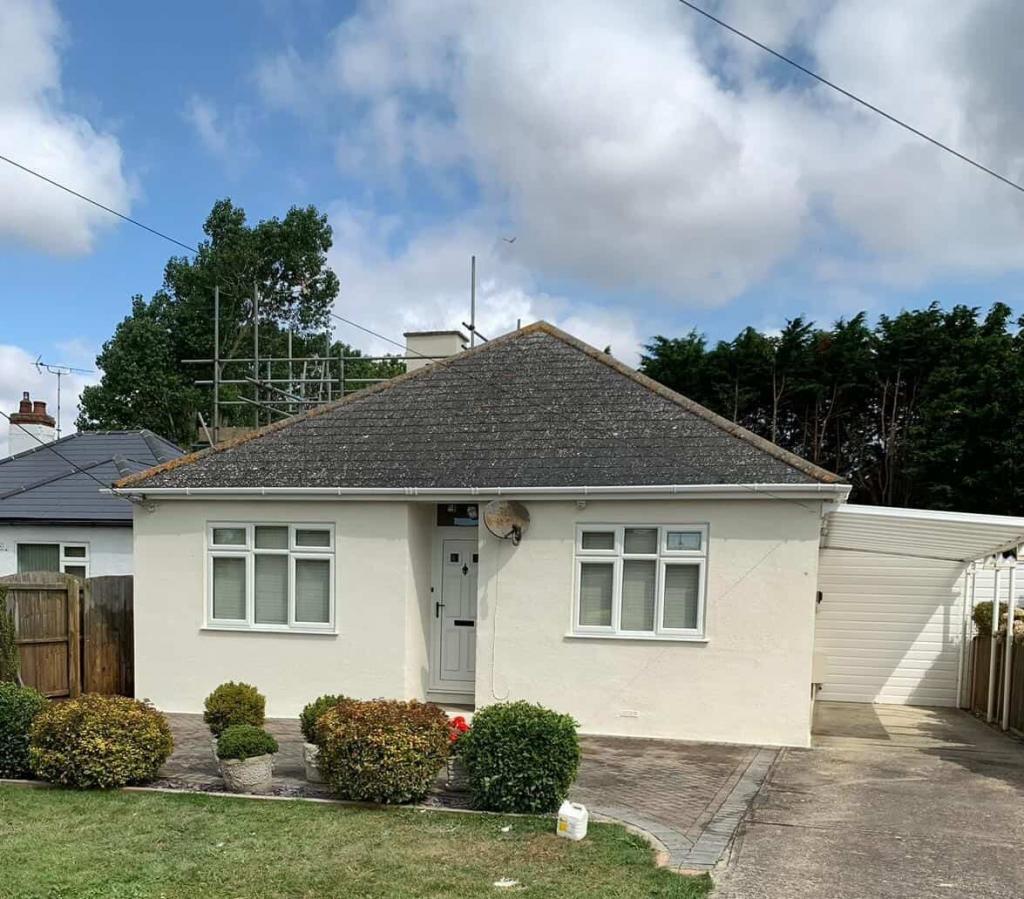 Our treatments come in a large number of colour styles in addition to finishes and are also administered by specialists using a specialist industrial spray device and comes along with a 20 YEAR GUARANTEE against cracking, fading, popping or even any variety of peeling.
Penetrating Damp can be cured by our helpful teams, anywhere in Kent
Never Paint Again deliver top quality Invisible Silicone Water resistant Wall Coatings which help sort out penetrating damp, icy cold inner surface walls and rain water ingress – Guaranteed!
It's actually a see through water protection compound substance which permeates in depth under the entire surface area of your outside walls, entirely reviving erosion and penetrating damp.
This valuable longer lasting waterproof covering is wonderful for those who would like to protect their properties from damp, erosion and undesirable wet weather.
Email us for a quote or call on 0800 970 4928
PS our service is available across England, not just Kent. Thanks