South West Wall coatings, in the guise of  Never Paint Again UK  have been active in repairing and painting houses in Devon and Cornwall, Dorset and Somerset, and elsewhere around Britain, since 1986.
We can cure whatever problem your home may have, such as cracks or flaky paint, in no time at all, to a high quality standard, and then paint your home with a special durable wall coating which lasts for 25 years.
If you are looking for an estimate, price or quote for exterior house painting, rendering and weatherproof wall coatings, you can be sure to get the very best attention from the Never Paint Again team.
The organisation was started up in 1986 by workers at the regional depot of London Coating Company, a now defunct wall coating firm in London with a sub branch in Wellington, Somerset.
Your local exterior wall coatings agent lives in Stoke, Plymouth and is available at any time to visit your home for a free consultation.
Just call the office on 0800 970 4928, leave a message and he  or one of his agents will call you back.
We carry a range of coating systems to suit your home
We can recommend wall coating products for damp walls, for textured walls, for exterior walls with damage or ones that require repair, in fact we can advise on any wall coating you like, our home painting adviser is waiting for your call on 0800 970 4928.
Our wealth of experience with all types of wall coatings, on all types of property, means that if you are looking for wall coatings advice, then you could do no harm at all by contacting the team at Never Paint Again on 0800 970 4928

We can advise you on the best exterior wall coating to choose for your home, such as spray applied wall coatings, Render applied wall coatings or even clear siloxane based waterproofing wall coatings.
We advise you on what is best for your home, NOT what we think is best for a salesman's commission payments!
Although we started up in 1986, in Plymouth, we operate across the country and have UK branches in Harrogate, Leeds, Leicester and London.
Whatever type of house in the southwest you have; coastal, rural, moorland, city, village, we can diagnose wall problems, suggest a solution, and carry out the work to the highest standard.
We paint the outsides of private houses, as well as large country homes, Hotels and business premises.
Our local knowledge with working on houses in the westcountry is one reason why people come back to us time and time again for top quality work at low prices.
We are experts in repairing the typical turn of the century town house in Plymouth, with their rubble filled walls coated with a thick render, often with sand dredged up from whitsand bay many years ago.
Here is us working on a house in Cattedown, Plymouth

In addition, we often get to work on Dartmoor and have done quite a few houses around Yelverton, Dousland, Meavy etc, plus of course Tavistock is always a firm favourite.
Here's a bungalow we painted in Elburton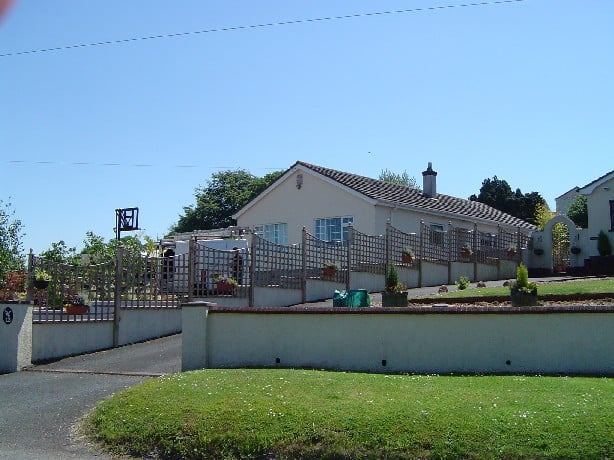 But moving away from the west country, we offer a service to home owners up and down the UK, so no matter where you are, we can help.
If you live in Plymouth, the South hams, or south east Cornwall, and your house requires painting, get in touch today for a free quotation.
No matter what type of house you live in, not just Plymouth but across Devon and Cornwall, you can get local service, from local people, using local suppliers too.
We don't just paint old houses, here is one we did in Oreston.

Contact us for a free quote today and "Never Paint Again!"


The Never Paint Again Wall Coating Co., 10 Drake Mill Business park, Plymouth. Devon. PL6 7PS.