Quite apart from the undeniable fact that DIY has a better sound to it than YDIFM, recent studies have shown that DIY is on the decline, so we thought to find out exactly why.
I was brought up in the 1970's and as far as I can recall, my father was ALWAYS doing something DIY to the house, was that the same in your household?
I would sometimes come home from school and find a window where before there wasn't one previously.
This would usually be coupled with something else like the front of the house in an entirely different colour than when I left to walk to school at 8:30 that morning.
Or I would wake up on a Saturday morning to the sound of drilling and hammering in the room below as Dad had decided to build a partition wall or something daft. DIY, it was everywhere.
House prices at the time were rising, and did even further in the 1980's, with the added bonus, for the DIY retailers anyway, of hundreds of thousands of homes being bought up by Maggie Thatchers Right to buy scheme.
People were looking to personalise their homes whilst being creative for the first times in their lives, and this fuelled a huge surge in DIY with numerous TV shows, books, magazines, and of course the rise of the DIY mega store.
The rise and fall of DIY and "Dad skills"
Doing stuff to the home became something of a novelty and as more and more people became homeowners, more and more of them tried their hand at improving their homes instead of calling the local, often expensive, general builder.
At this time, and it's a good example, one of the first things the ex council home owners did, was to personalise their new home with a spot of DIY!
This ranged from something as simple as re-painting the front door in a non-local authority colour, to fitting a porch or digging up the front garden to create a driveway for their shiny new Ford Cortina!
Of course it wasn't just a pastime of ex-council house dwellers, everyone was getting in on the act and stores such as Focus, Bulk, Do-it-all, Payless, Texas Homecare (Remember them?), B and Q and many more, sprang up on high streets and on out of town shopping centres; Doing It Yourself was here to stay!
This may also have contributed to a rise in people seeking help at hospital because of over confidence in home improvements and especially falling off ladders or hurting themselves with power tools they didn't know how to use.
So do young people do any DIY or not?
From the evidence we have seen so far, perhaps not.
However……and it's a big HOWEVER, recent research, by SAGA of 2,000 homeowners has found that whilst over a quarter of the over 50's think nothing of doing some clearing and weeding in the garden, or happily repainting their living room, but guess what?
Only 1% (!!) of the the younger generation, aged between 25 and 35 would do the work, in fact they prefer to pay a tradesmen.
"HUH! The youth of today!!!!" LOL.

In fact we ourselves at our own little home improvement business have seen a sharp rise in work over the past few years as people abandon painting their own houses and get us to do it instead!
So the decline in DIY in general is very much a generational thing.
Let's hope it doesn't die out all together in the future when we will all live on the Moon or something.
What does this mean in the long term?
Whilst flicking through a copy of the economist I found a very interesting article which said the same as SAGA was saying, the fact that DIY, especially with the younger generation, has declined, but the service sector had seen strong growth in many areas of home improvements.
Since the recession, though, Britons have mostly avoided dirtying their hands. Spending on DIY tools and materials has fallen 22% in real terms since 2008, according to an analysis of national statistics by Lloyds, a bank.

But spending on tradesmen's services has held steady. In short, says Aynsley Lammin at Citigroup, an investment bank, doing it yourself has given way to getting someone in.Source: economist.com. May 8th 2014.
So why is this?
We still own houses and flats, and from time to time we want to make our own personal stamp to make it feel more like home. People still want better kitchens, nicer carpets, paint on the walls and so on, so are we lazy? Apparently not.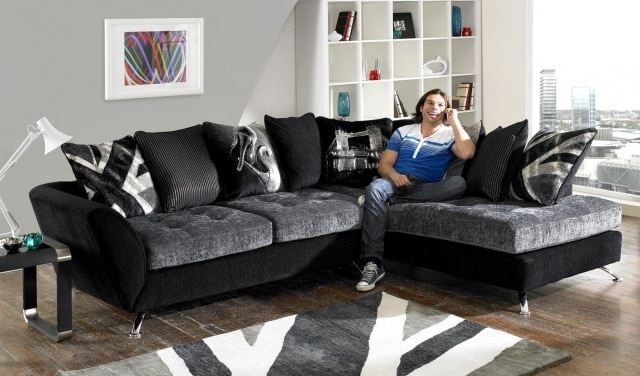 Can't be bothered with DIY or don't have the time any more?
It's a lifestyle thing, says Jane Bradley, writing for the Scotsman newspaper.
In a really nice and well paced article, Ms Bradley goes on to suggest that;
IT is the generation which has been accused of seeing everything as disposable – preferring to buy new rather than make do and mend.

And it seems today's young people do have a gap in their knowledge when it comes to do it yourself – preferring to hire a professional to do jobs at home, so causing the decline of the DIY store. Source: The Scotsman. 14th November 2014

So with the above considered, today's home-owner, the younger ones at least, have been brought up to believe everything is disposable, nothing is permanent and they have far better things to do with an already busy life than pick up a tin of paint.
Quite apart from that, these people don't KNOW HOW to do any DIY and seem somewhat reluctant to learn any new skills.
Many years ago, a lot of people worked in manual and semi skilled professions in the UK and doing something practical at home was a doddle.
Today's young home-owner lives in a tech savvy white collar world where it seems a huge effort for them to even get their fat behinds out their 4×4's when dropping their little poppets off at school.
Martin Daubney (Now an MEP for the Brexit party since this was published!) writing in the Telegraph newspaper even goes as far to suggest that today's modern man is a wimp and a couch potato, lacking in the essential "Dad skills" that many of us, me included, were brought up with by our own dads, uncles and granddads.

So the decline of DIY and the rise of DIFM stems from a lack of skills, lack of spare time and another, often overlooked reason:
The change in demographics where there are more and more single person households and people living in rented homes, meaning doing a spot of DIY will only line the landlords pocket, I myself have been in the same situation!
So is DIY really dead?
Well, with the news that Homebase DIY, amongst others, are closing huge swathes of stores, it can only be a matter of time before others follow suit, in fact it's been in decline for some time.
A recent study for LoveDIY.co.uk  highlighted 17% of a sample of more than 2000 people across the UK don't even own basic tools such as a hammer and screwdriver, so if that's the case, the prognosis for any rise in DIY activity seems limited at best.

In my own town there have been many DIY store closures.
More recently a Homebase store in the Peverell area of Plymouth (formerly BULK and then Texas homecare before that) and it is re-opening as "The range", Plymouth billionaires' cut price tat shop, selling stuff people don't need, not quite sure the logic in that one.
We have also seen that the effect of TV makeover shows has changed people's expectations of what they can and can't do around the home, with the typical "Changing rooms" show now confined to history, and replaced with TV shows with more loftier ambitions such as Grand designs and such like.
The rise of You Do it For Me!
So along with the decline in fortunes of the DIY trade, there has, not surprisingly, been a rise of the workload for many tradesmen and, without wanting to sound like Nigel Farage, there has been a HUGE rise in Eastern Europeans coming to England to work, often for far less than British tradesmen like me!

Is this glut of eastern bloc tradesmen a good thing?
It depends on your point of view really.
Don't get me wrong, I have nothing against anyone from eastern Europe but the fact of the matter is that they have come to our shores as there is a lot of work for them, plain and simple.
That's good news for anyone wanting some work done on their homes cheaply, but BAD news for many established construction and building companies who simply cannot afford to undercut the sometimes silly prices being charged for work by these people.
Many UK home improvement companies simply cannot compete with such low prices.
So what's the verdict? Is DIY a thing of the past?
In many ways YES, but it will never quite go away and people will always like to do stuff around their home.
But with more people renting, more tradesmen in the UK charging less for work, more long life and maintenance free products such as special exterior wall coatings, UPVC windows and other long life products that really don't need to be changed or altered, busier lives, lazier people, the forecast for the DIY stores at least, doesn't seem to be a rosy one.
Thanks for reading.
UPDATED 31ST MARCH 2015
Kingfisher, the owner of DIY chains B&Q and Screwfix, is to close about 60 B&Q stores in UK and Ireland over the next two years. But it plans to open 60 new outlets under its Screwfix brand.
"Kingfisher has said for some time that B&Q UK & Ireland can adequately meet local customer needs from fewer stores and that some of the store should be smaller," it said in a statement.
SOURCE: BBC NEWS
So if you don't have the "dad skills" to do work around your home, like painting it for example, then just give up and call us instead, on 0800 970 4928