If you have already contacted us and requested that we visit your home or business premises for a quote to paint it, you may be wondering, what happens next?
You would have probably been recommended by someone to visit our site, or perhaps surfed in after typing in a certain phrase or keyword?
Now you have found the CONTACT page, and sent us your enquiry, this goes to our central office, where it is forwarded onto the NPA office nearest to you.
A survey of my house?
The information you send to us is held in total confidence and is NOT sold, nor are your details ever used in marketing campaigns, and is kept within the organisation.
We respect your privacy and we are the ONLY British wall coating company with a GPDR data protection policy in place.
So after you contact us, the surveyor would then make contact you to discuss your requirements, and if applicable, they will also book the appointment time with you, at a time and day of your choosing.
It is often best for both people to be there, or what happens is that we have to try and explain a 2nd time, to the absent partner at a later stage, what is actually is that we do.
The representative will also provide you with their direct line contact phone number, and the address & location of their office.
If your appointment with an NPA surveyor is more than one week away, we can confirm this in writing, if you request us to do so.
If you have to change the day or time of the appointment for survey, for whatever reason, that is fine, but please let us know as soon as possible.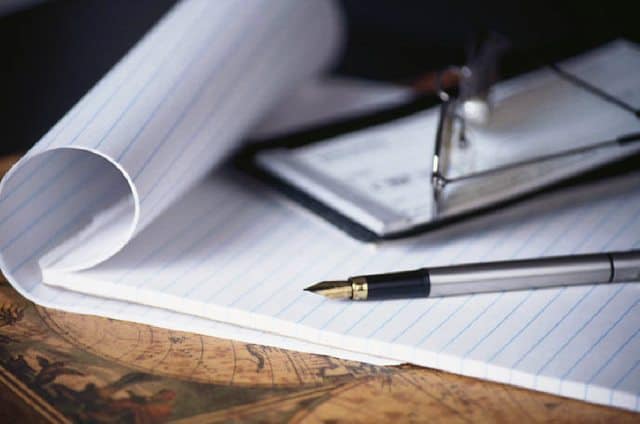 The day of the survey
When the day finally arrives, and our surveyor is due to meet you to have a look at the outside walls of your home, they may give you a courtesy call beforehand, if possible, to let you know that they are on their way.
Once they arrive, they will introduce themselves, and set the scene for what happens next.
All agents, surveyors and workmen carry valid and checkable ID.
We only use official documents such as national identity cards or driving licences, as these are credible and verifiable means of checking someone is legitimate.
Please remember, "company ID cards" can be run up on any home computer, so we dont take any chances!
Firstly, the surveyor usually sits down with you both for a brief chat (cup of tea time!), and often makes various notes about what sort of work you are thinking about having done to your home exterior.
You can also have a look at some colours, and maybe spend some time looking at houses painted by our company to get some ideas?
Once we have established your requirements, then we invite you to go outside with the surveyor, and walk around the outside of the house with us, so that we may get a good picture of what exactly you want done.
This is stage one of the survey.
The survey of the outside of your house to work out a cost ot paint it.
As mentioned above, stage one is to walk around the house with you.
This is a good time to point out to the surveyor, any points of concern you may have with the exterior of your house.
The surveyor will explain to you what the defect actually IS that you have pointed out, and will suggest a remedy to cure the problem.
Typical problems pointed out to us by customers are things such as cracks in the exterior wall, damp patches, rotten windows and fascia boards, patches of problem paint, or cracked or missing gutters and downpipes.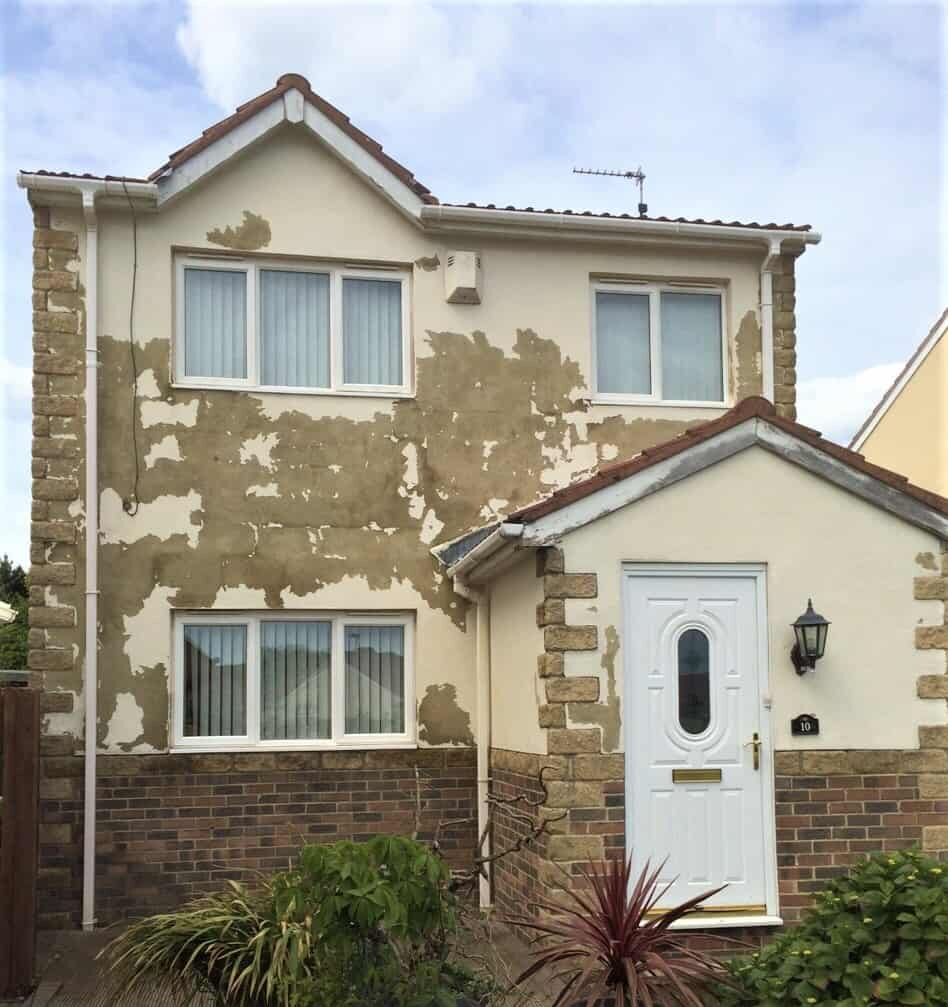 The surveyor, who will have a breadth of knowledge, will be able to advise you about any aspect of the outside of your home.
We explain to you that if you become a customer of ours, we carry out all repairs to your home before we start to apply the NPA exterior wall coating system.
Remember, this pricing service is COMPLETELY FREE and without any obligation at all. We do NOT operate pressure selling and abhor those who do.
After stage one of the survey, the surveyor and yourselves will usually return inside the house, to discuss what we have found.
If at that stage, you are interested in hearing a bit more, and of course, you want to know the price (!), the surveyor will return outside to carry out stage two of the survey, and take some detailed measurements and make more notes so he or she can work out the total cost of the work needed.
How much does it cost for your house painting system?
Good question but tricky to answer without seeing your house in person so to speak.
Please note, we do not have standard prices as each job we do is tailor made to each individual house. If any discounts or special offers are available at the time, they will also factor that into the price.
Now, here is where NPA differs widely from many of our competitors.
We DO NOT present to you a massively over-inflated price, and then talk to you for several hours, slowly knocking percentages off the price until you finally succumb to their pressure, unlike some of our competitors!
Once you have the price, we do not necessarily expect a decision on the day and you do not have to give one.
If you do want to go ahead there and then, yes, we can sort that out no problem, however if you want to think about it, or have a bit of time to check us out, or to follow up any testimonials or recommendations by others, that is fine! We are here to help you.
If you require the price to be sent to you in writing before you decide to go ahead, again, that is not a problem.
The price we quote you will be a fixed price quotation, not an estimate.
This means that there will be no nasty surprises when the work is finished.
The price we agree on, is the price you pay, as long as the work we are doing, is the work you have agreed on, as anything extra would be of course, chargeable.
You then have time to look through the proposal, double check that you are both happy and then a signature is required.

After the deal has been agreed, it is a great opportunity for us to finalise any details, such as the colour, grade of texture, and of course, the start date: when do you want the work done?
NOTE: If you are having work done, you may be offered an option of having warranty insurance against the guarantee issued by your contractor. This is recommended.
This means in effect, you get 2 guarantees and TWICE the cover, TWICE the peace of mind!
After you have placed the order, the NPA representative will send a thank you letter to you, confirming your order and advising of the next stage in the process.
After placing an order with your company, what happens next?
Providing all of the above has happened, you would have probably been given a start date for the works. Please note that during times of inclement weather, this is subject to variation.
We call you before the start date, to confirm when we are arriving, and also, usually the day before, the installation crew will also give you a call to tell you what time they will arrive.
They may also ask for directions, especially if you live in a rural or isolated area, so please make sure the postcode you supply is correct so we can locate you on the SatNav.
The installation teams usually consist of a crew foreman, and one or two skilled labourers. Sometimes an additional skilled tradesman may turn up if you are having major reforming or rendering works.
If scaffolding is required to work on your home exterior, this may already have been erected by a contractor
If so, please remember that scaffolding can be enticing for animals and children, but can be of course very dangerous, so please keep all children and pets away from scaffolding and any other aspects of the work.
If you have any further questions about our products or our service, please do get in contact with us, we are here 6 days a week and are happy to help you.
This web page is for information only and does not constitute any part of any written agreement, existing, implied or pending.