The latest UK house price survey from the Nationwide building society in July 2012 suggests that the average selling prices of homes in the UK has fallen again for the fourth time in five months.
We show you a way that you can negate this, and actually buck the trend.
Results out today from one of the UK's biggest mortgage lenders, reveals that July saw a fall in prices of 0.7%  which means that average SELLING prices are now in fact  2.6% lower than they were one year ago, when we saw an average selling price of homes in the United Kingdom of around £164,389.
………….UPDATED JUNE 2016, the UK average house price since I wrote this has now gone up to £190,000 (Source: HM Land Registry.)……………..
IT was also reported on the BBC news website that
"On Monday, figures indicated that the property market is heading for a new downturn, with new mortgage approvals at their lowest since 2010."
SO what if you plan to sell your home soon?
So if you are looking to sell your house at the moment, let's be honest, the outlook for the housing market doesn't look good, but all is not lost and Never paint again, the UK's best loved Exterior house painting company shows you a few tips and tricks which can make your home RISE in value, and make it far more saleable that it currently is.
Tips and tricks to sell your home in a falling market.
First and foremost, it is best to PLAN this in detail, so get a pen and a piece of paper and draw your own action plan, maybe even using some points that we mention below.
It is difficult to sell your home when prices are falling, lets be perfectly honest here. This is not a fail-safe article that will guarantee that you sell your home, but here are a few points and tips to assist you.
It used to be be the case that no matter what you spent on your house, every penny was an investment, and you would recoup that money back once your home sold.
Not any more.
As you are probably well aware we are in the middle of arguably the deepest global recession since capitalism began and money is tight everywhere.
The best starting point is to be realistic.
If you paid £250,000 for your house in 1997 at the height of the boom, chances are it is worth less, and you will NOT recoup any profit. Bad luck. Houses in general are not selling, especially when mortgages are involved, however there are areas of the housing market that have seen rises! (Yes, i'm being serious), and with that borne in mind, the BBC also reported that……
"Boosted by cash sales, where no mortgage is needed, overall house sales across the UK were 11% higher in the first six months of the year than in the same period last year"
So think about WHO your potential buyer will be and aim to target that market, or least find a good estate agent who will pursue this on your behalf. After all, he wants a badly needed sale, so get him to work for his money.
It is your choice to move, and take a financial hit, or to rent the house and wait for the market to rise, or spend very carefully on various home improvement choices that will add value to the house.
Do this coupled with some easy and cheap things you can do yourself, then you do stand a better chance of at least getting more for the house when it sells, if at all.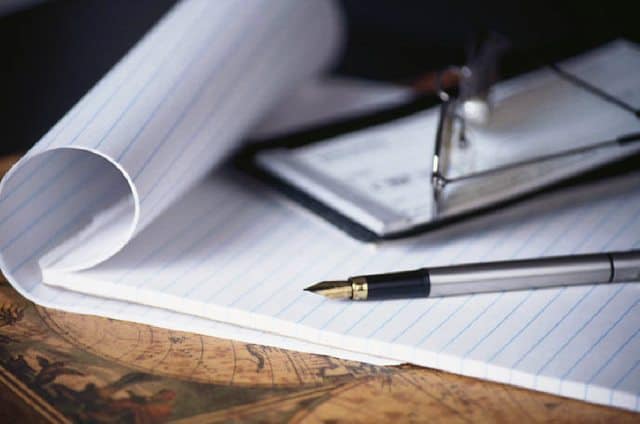 Remember your house has to be GOOD to sell, so pay attention!
Here's a few handy tips.
Clean it! Your house must be clean and tidy to sell. remember buyers are not "desperate" and they know that they can pick and choose and will not have to make such a quick decision.
Fix it! Get any jobs done, both minor and major, but watch you don't spend too much. Consider getting the outside rendering done, and then painted with a weatherproof wall coating. This comes with a 20 year warranty too, which can help you sell your home as the buyer knowns they will be covered by the warranty and will not have spend any money on the exterior for at least 20 years, so a GOOD SELLING POINT.
Make sure your home has no, or very few, defects, and certainly do not ignore any major issues such as damp (which will put off even the most ardent buyer).
Tidy the garden. First impressions last, so get rid of the rusting MOT failure on the driveway, tidy the paths etc and clean the windows. MAKE AN EFFORT!
Neighbours? If you want to move because perhaps the neighbours are awful, and lets face it who hasn't been there at some point, then work WITH that. If your next door are noisy at night, make sure the viewing are done only ever during the day. If you live in a flat and the tenant below is a nutter from some "care in the community scheme", why not bribe him to be out when the viewings take place. USE YOUR INITIATIVE.
Be wise! Improve your home as much as you can but on a budget. Dont try and impress a buyer by installing a pool, because many people will be put off by the expense of maintaining the pool, and the risk of accidents if they have children., USE YOUR MONEY WISELY.
PRICE TO SELL! Be realistic about how much you think you can get for the house. If homes around you are priced at £200,000 and they are not selling, its a pretty easy way to tell what you should price it for, which would be at least 10% LESS than the others, and doing this alone, makes your home stand out from the crowd.
Hopefully the tips above, coupled with some hard work and good sense, will help you sell your home in a falling housing market. Thanks for reading,
© Guy Alexander Bell 2012.