If you have made a new year's resolution to get the house looking great here are some tips and advice. You don't have to be Einstein to follow it either!
Many people are put off by even the THOUGHT of getting some much needed home improvements done because they are maybe scared of the cost, or just maybe do not understand the importance of keeping a home in good order.
We have put together a few tips that you can follow yourself, to keep your home in good order and what to do when some work needs to be done to the house, which much so cheap, you will wonder why you didn't do it before!
You don't have to have a degree in rocket science to know that if you do not maintain your home, even something as simple as keeping it clean, you WILL attract later (expensive) problems and your inaction WILL decrease the houses value, so pay attention!
Get your home looking great
The first thing that you should do is sit down with a cup of tea or something and write a to-do list of what needs doing to the house. This will make it much clearer and simpler to get your head around, so to speak.
Make sure your list is complied into easy to read sections; just make it as easy as possible, after all, the very thought of some hard work after a lazy Christmas is the last thing many want to do!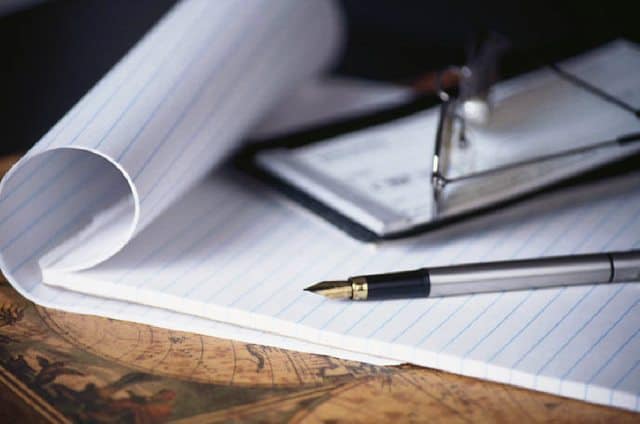 Your list can be divided into sections; for example, 1) Cleaning and tidying up, 2) Repairs needed, 3) Home improvements to get done, and so on.
It could also be sectioned into COST, e.g., the most expensive jobs down to the cheapest or free ones; for example, 1) getting the house painted £3,500, 2) Getting the chimney repaired £500, 3) Replace the gutters at the front £350, and so on.
However way you approach it, doing a list, even just some scribbles on a piece of A4 paper and pinning it to the office wall, will help you FOCUS as to what you need to do.
You see, it all sounds so simple, I bet you wish you had done this before?!
Get the free or cheap things done first.
This is a great way to get you going on your list of goals, and also will help you sort the wheat from the chaff so to speak. Start with de-cluttering and bring some harmony and sense of space to the house. Do you REALLY need that pile of newspapers in the corner? No you don't! So chuck them out when the recycling van comes around your street.
Also maybe it's a good idea to get some cleaning supplies in, available from all DIY stores, and of course supermarkets too, and get cleaning!
There's nothing worse than a dirty house, and if you are trying to sell, don't even THINK about putting your house on the market until it is spotlessly clean.
Start by buying bleach, gloves, brushes and other assorted things, all of which can be found really cheap, especially if you go to somewhere like poundland or any equivalent "Cheapy shop".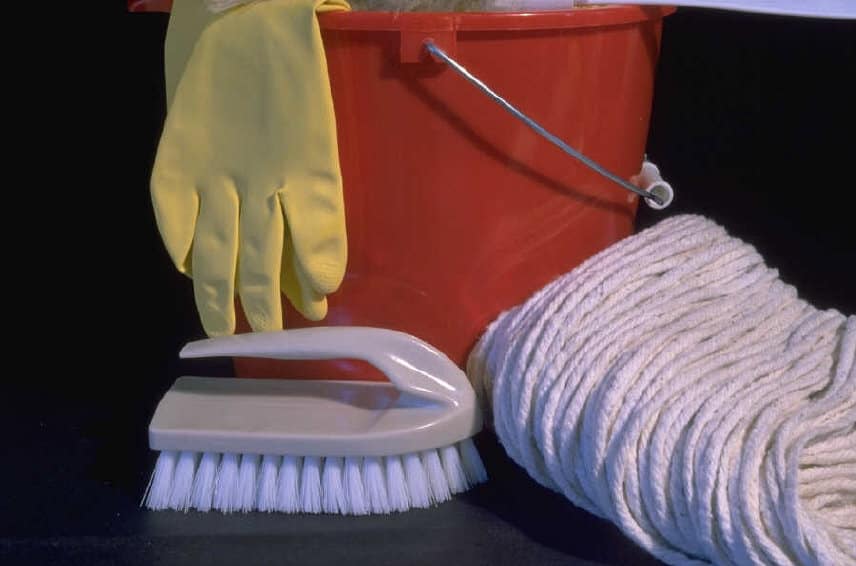 Make sure the floors are clean inside and out, using a mop and brush to get all the dust, but pay special attention around doors and under kitchen units.
Have a really good go with the hoover and get under furniture, in corners, and check that the wardrobes don't smell musty and damp as that could reveal bigger problems, so pay attention.
TOP TIP: Remove the duvet and covers from all beds and give the mattresses a good going over with the hoover!
This is because all beds contains disgusting little creatures that feed off human sweat and skin cells (eeeew! Gross!) and they are called bed bugs.
If you hoover your mattress occasionally, this can help to get rid of them, plus remove dead skin cells so they cant breed again. (YUK!)
If the thought of that makes your stomach turn, why not invest in a new bed?
How to get super clean windows.
Your second top tip is to get some window cleaner (A quid from poundland) and clean the windows well, again both inside and outside.
TIP: For a streak and smear-free finish on glass, after cleaning, scrunch up a page of old newspaper (Yes, from the pile in the corner I told you to throw out!) and then vigorously rub it over the window in circular motions.

I guarantee that you will have the cleanest windows in the street!
Tidy the garden!
Unless you enjoy looking at a jungle, a scruffy and unkempt garden is a real turn off for both visitors and potential buyers if you are trying to sell.
Clean it up, cut the grass, remove the weeds, and maybe some of the plants already there can have cuttings taken from them which is very easy to do, and then buy some cheap pots or have a rummage in your shed for an old one, and then you can have some FREE plants inside too.
You don't have to be like bra-less garden guru Charlie Dimmock (!) to get a nice looking garden and you can start off slowly with just clearing any litter or leaves and cutting the grass. If you don't have a mower, borrow or hire one. Many local councils also offer a facility to remove garden waste for free, so go to your local councils website and enquire.
If you have restricted mobility and/or are elderly, ask someone for help, in fact your local council or social services could know someone who would be happy to come around for a few hours for "a drink", so remember to ask.
If you have timber decking, make use of Swarfega™ deck cleaner, available from Toolstation for only £7.45 for 5 litres and your decking will also look brand new. Yes, for under 8 pounds!
Get a brand new looking path and driveway for six pounds!
The drive or garden path at the front of your house is usually the first thing people see when they arrive. A path covered in moss and weeds can also be a slipping hazard when wet, so be careful!
For a brand new looking drive for only 6 quid, remove any weeds and wash down the paths, preferably with a special patio cleaner (available from Homebase, 1 litre for £5.99) and simply put it down on the paths, wait a few minutes and hose down, brushing as you do.
Your path and driveway will look good as new, all for a fiver!
Home improvements needed!
So now you have completed a few tasks on your list and are ready to take a look at repairs and home improvements for your spring clean.
If the outside of the house needs painting, and maybe even repairing, why not consider a more longer term solution and have a specialist company like NEVER PAINT AGAIN apply a special textured wall coating to the outside?
Although this does cost more than masonry paint initially, as it does NOT need to be done again for up to 20 years, the money you will save in the long term often can run into thousands, so keep that in mind too!
Get a lick of paint on your front door also, which should only cost about ten pounds for the paint tin and forget expensive designer colours like farrow and ball, unless you are so vain you couldn't show your face at the WI tea rooms without a russet ochre number 7 front door, whatever that is.
All in all, don't be scared about getting work done to the house this year, it can be fun and as we showed you above using only a handful of examples, it doesn't have cost you a fortune either, and if you plan on selling the house this year, you would be well advised to follow the advice above!
Improving your home. What a genius idea!
If you would like to speak to us about improving your home this year, call us on 0800 970 4928 for a chat