Everyone knows about social media by now don't they? Even grandma has a facebook account now, but there are still some people who just don't get it.
Google gets it.
And you ignore it at your peril. Today's article moves away from the topic of Home Improvements and I thought I would bring you something different and here it is!
The times have long gone whereby you just write something about your topic or your business, published it on your blog and then waited for the traffic to come rolling in.
Stop. It won't happen any more, in fact it hasn't been happening for some time now.
If you are in the home improvement or building business, or in fact if you want to advertise anything nowadays, you need to be online, but you need to be doing it in the right way, not the wrong way. Here are some handy tips from someone who had made, and learnt from, all the mistakes!
The internet has changed dramatically over the years, and like it or loath it, the net is more or less "Google" now, in fact it's a common phrase in the English dictionary, to "Google" something.
When was the last time someone asked you to "Yahoo" some info they needed? No, me neither.
So with that in mind, why should you use social media?
When we have a website, we are trying to get a message across and it is essential that you do your utmost to get your particular message across, to as many people as possible.
That message might be to "Buy my product" or perhaps "Agree with my cause", but whatever you are trying to do, the end user will be a human, not another website or corporation.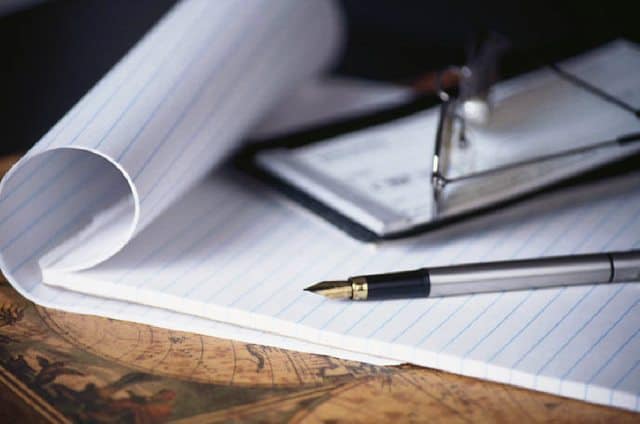 So with that in mind, your message needs to be seen by people, and where are they?
On social media networks.
The people who YOU need to reach are on facebook, Twitter, Google Plus and so on.
Google is tweaking and "Improving" its algorithm every month. The algorithm is the method in which it collects and reads data, and then makes trillions of decision as to where a site or a web page is displayed in it's search terms and to whom.
If you run a hardware store in New Jersey USA, it's pretty much pointless having visitors to your site from Mexico, Russia or India.
If you have an online business in Yorkshire that sells home improvement services for example, it is pointless having traffic from China that you bought on fiverr.com just to make your stats look better, in fact ignoring the numbers, it makes it look worse!
If you run a website that is affiliated to a political movement, for example, you will want to engage with people who share your thoughts, or to people who can be influenced into your viewpoint, but the internet is a big place and how do you find these people? On social networks.
Social networks are built up from common or shared values, interests and beliefs, so if you have a facebook account, which if you are one of the 1 billion users a month, you probably should have an account, your friends list is your first port of call in marketing.




They have some connection with you, so if that's the case, they will listen to your message, however that message has to be engaging, interesting and NOT spam. Do not ever ever ever spam.

Sending them an advert for your product or service will get listened to because they "know" you, and they therefore obviously trust you and trust is something Google values highly.
So is it not common sense to EXPAND your network, the amount of people that you can possibly reach with your message, to make that more effective?
Promote the RIGHT message to the RIGHT people.
Your message, advert or thoughts must be good, not any old spammy nonsense, you must reflect the values and desires of the people you know so it makes sense to have a larger amount of people that you are connected to, in order to get your message out to the most amount of people.
Google wants good, original and valuable content, so when you write something, pay attention to Google's terms and conditions and as to what they think would make a site rank high on their search platform.
Google now takes all this into consideration when deciding where to rank a site, and if you are not on the first or 2nd page for your chosen keywords, and if no one has connected or heard about your website on social media, then you are nowhere.
Google looks at ranking signals from social media, as they think if people on social sites like twitter etc are talking about a product or service, then it is good, it is valuable to the searcher, and must be show in the search engines too.
There are various ways to do this if you are not an SEO expert, and I recommend you spend your time doing both on site and off site SEO and other related services that will help you become more social, get recognized, get heard, and more importantly, get more sales but choose carefully!
We once made the mistake of choosing the wrong seo company who then promptly sent spam out there, with our name on it, which meant we not only looked unprofessional, we also dropped in the rankings, so don't spam and choose who you work with very wisely.
Either say something online of VALUE to people or keep quiet.
Get your naturally written, engaging and interesting  message out there, on facebook, twitter, linkedin, pinterest, G+, and all the rest, or you may find out that being socially excluded means being financially excluded too.
So get social, get with it and get your message out there!
The social media mix. What, how, where and why?
If you want to get your message across to the maximum amount of people, then we need to talk about spreading your URL across the whole spectrum of the web and NOT just the major search engines and not just on what are becoming old fashioned desktop computers.
Way back in 2010 savvy bloggers were predicting that using search on mobile phones and smartphones would rise to almost 20% of searches by 2012. http://techcrunch.com/2010/06/16/mobile-search-20-percent/
In fact, fast forward to 2013 and the actual figure, according to Google is much higher, in fact, they recently worked on a study with ipsos, called "Our Mobile Planet: Global Smartphone Users," and rather unsurprisingly they came up with the following data
"Smartphone ownership has jumped globally – increasing 11% to 44% of the total population in Spain and by 7% to 38% of the total population in the US," said Jason Spero, Head of Global Mobile for Google. "Smartphone owners are always using their device – in France, 90% use their mobile devices to access the web every day."
Today's figure of smartphone users using their phones to access online information is growing rapidly and to get you message across, your site needs to be mobile friendly and you need to be on as many platforms as possible to capture as many people seeing your message as possible, it really is that simple.
"Some 88% of U.S. adults own a cell phone of some kind as of April 2012, and more than half of these cell owners (55%) use their phone to go online," said Aaron Smith, Senior Research Specialist, Pew Internet & American Life Project.
So nowadays people are not solely sat at a desk with a huge lump of a PC next to them, they are using their phones and that presents a greater opportunity to anyone who wants to get ahead online.
So therefore it pays then to make sure that these users are able to view your site correctly, that your site will load quickly and load well onto their phones, and/or you need to create or buy apps to make sure people stay engaged with you and your message gets to them.
ON SOCIAL MEDIA!
This message arrives in their hand or their pocket and everywhere they go, they have their trusty phone, so if you have paid attention to this share of the search segment, then your message is being carried around with them too, and not stuck on a PC, at a fixed desk at work or at home, giving you a far better opportunity to get up close and personal with your intended "Information target", i.e. the person you want to see your website.
Quality NOT quantity.
But if your site or content sucks, no matter what you do, it will still suck.
Who wants to share a site that sucks? Exactly! Your site must be good looking, easy to use, provide a good experience and one that you would happily recommend to others.
So imagine you were opening a REAL shop, somewhere built of bricks and mortar. Would you not display prices in the store so people knew how much?
Would you not describe your products etc etc. have special offers, a nicely decorated shop, with easy parking, friendly sales assistants etc? Do people have a nice and useful experience when visiting your site?
Don't sell to people, but make your business easy to BUY from.
If the front of shop looks bad, you won't go in.
That's why big names such as Target, Walmart, and in the uk, Asda, Tesco, etc, spend a lot of money on what their stores look like, to entice you in to BUY something.
They also want to reach as many people as possible with their marketing but they also want to reach the RIGHT customers that fit their profile of who is likely to come in to the store and buy something.
When doing your social media mix, you need to target the right people or you are just wasting your time and clogging the internet up with irrelevant or badly targeted info.
By all means try and get more followers on twitter and facebook, but go for real people and don't be tricked into buying 10,000 twitter followers for $5 as most are fakes and bots, something which Google is getting very good at spotting, and then punishing people who do this.
There are several social media marketing companies who can help you with this.
No one will reward you for having 10,000 twitter followers if 99% of them are fake accounts.
People want info. Give it to them. Give it to them in a way they want. Get social, get with it, get real, and get to it now, before your competitors do.