You don't have to obsessed with house prices, or be a retired Colonel and a Daily Mail reader, to know that there are some improvement and alterations you can do to your home that will add to its value.
There are also some that will decrease its value and desirability so lets look at the some suggestions from both points of view.
House prices have been a hot topic for many years now and are often linked to whatever is happening in the economy at that time.
House price values used to be talked about only locally or nationally but in recent years the global economy has led us to focus more on other countries too.
This could be due to the rise of the European Union and greater travel opportunities, coupled with a wider reporting of news. It also could be the rise of second homes and holiday houses abroad, ironically linked to when house prices went up, and people re-mortgaged and bought a 2nd home.
Since the crash of 2008, this hasn't been so prevalent and across the board, house prices in each member state of Europe have fallen, and in some cases, Spain being a prime example, the prices have crashed.
We can't of course influence house prices in general just by writing an article on the subject, but we can, and will, show you a few tips and tricks on how to add value to your home.
The problem is, there are some home improvements that will LOSE you money.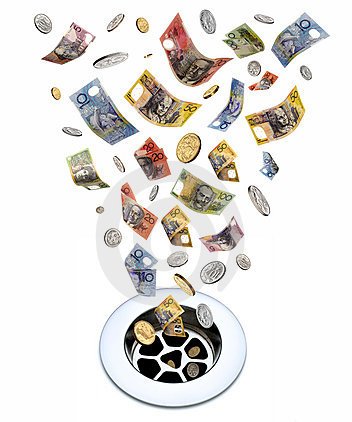 Exterior home improvements which will lose you money
#fail
First and foremost, when planning any home improvement, no matter how large or how small, a budget should always be stuck to, plus a but extra as a contingency fund, just in case.
Decorating to fail!
When carrying out home improvements, such as decorating, bear in mind that choosing the wrong colour, or something very personal to you alone, such as lime green walls and a black ceiling (!?) will knock value off your home.
This of course only really applies if you plan to sell in the near future, or are applying to re-mortgage the property.
This can also apply to a LACK OF decorating and if your home has flaking paint, cracks in the walls, dirty pebbledash and so on, it will not be worth as much as a house, for example, with a NEVER PAINT AGAIN wall coating which commonly corrects external wall faults such as this and will add value.
Surveyors agree that a house in a good location, in good condition with no defects or damp, will be valued higher, and will sell quicker than a property with problems.
The exterior of your home is the first thing people see, so why would you want to take a simple terraced house and shove stone cladding all over it?
Stone cladding, when used sparingly, can create some nice effects but when it is plastered all over a house, it can look terrible and any prospective new owner will have to think carefully about buying your home because, not only will it cost money to remove, it may also be hiding bad things underneath.
These other things that will reduce the price of the house further and they can include cracks, subsidence, damp, previous poorly done alterations and so on.
A swimming pool can, rather surprisingly, also knock value off your home.
It's normal to have one if your home is in a hot country, but in the UK, even if its heated, will hardly get any use, (unless you ARE perhaps related to Tom Daley) will be a hazard for kids and pets, and could take up valuable outside space.
Pools need regular cleaning, expensive chemicals and costly maintenance too, and I speak from experience, I once owned a house with a pool and it's a total pain the neck to maintain!

Many people looking to buy a house will be put off by the pool, especially as it may cost several thousands of pounds to fill it in!
Lead-light windows are also a big turn off, especially if they have recreated in plastic. Lead light windows are ones with very small glazing panels, like the ones used 200 years ago, so putting them in a 1980's house will look stupid.
Bare floorboards can look awful in some homes and with some floorboards, even professionally sanded and varnished, can look tatty, especially if the house was designed with carpeting in mind.
A lack of home improvement can also seriously affect the property price and if your home smells of dogs and chip fat, the garden is a mess and the paths are broken in covered in weeds, you just are not making the effort and the house deserves to languish at the bottom of the market.
Exterior home improvements that add value
#win
So on a more positive note, what exterior home improvements can be done to increase the potential value of your home?
As we mentioned above, having your home in good decorative order, both inside and outside, will reap many benefits in both the short and the long term.
A new kitchen or bathroom can reap huge potential benefits on terms of resale value, although opting for safer, neutral colours and not overspending is the key here.
If you have a large main bedroom that installing an en-suite bathroom can also add value.
Make sure your home is technologically up to date with a broadband supply, and the house has mains water, electric and gas. This also applies to your main heating and boiler as replacements are costly.
Revealing or re-installing period features on older homes can bring the buyers flocking to your door too, and this all goes along with the notion of keeping the house up to date and in good order.
A little thought and effort can add value to your home but inaction, apathy and untidiness can lose you money hand over fist so make sure your home is in good order, especially from a decorative point of view.
Should you requite a quote for house painting, call us today.